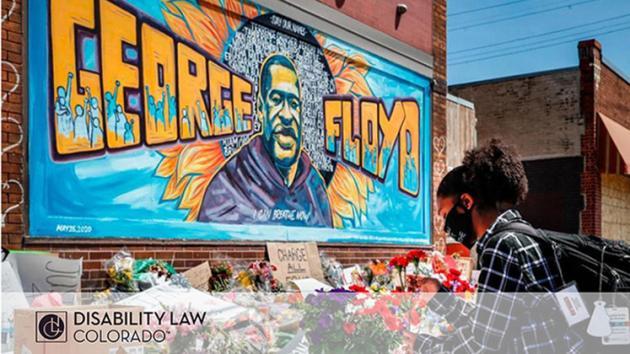 Disability Law Colorado joins the nation in expressing our profound sadness and outrage over the senseless deaths of George Floyd, Breonna Taylor, Ahmaud Arbery, and many other Black men and women who have been killed by police officers. We believe that every person of every race, ability, and life experience has worth and deserves to be treated with dignity and respect. This value is core to the work we do every day to protect the rights of people with disabilities and older adults. We remain steadfast in our commitment to eliminate abuse, neglect, discrimination and all unjust treatment in our community and stand in solidarity with our community in seeking justice and equality for all individuals.
As we grieve and bear witness to these ongoing acts of violence against Black individuals, we commit ourselves to examine our own work to address the harm that our structures and institutions have brought on communities of color.
"If you are neutral in situations of injustice, you have chosen the side of the oppressor." - Desmond Tutu
As we work to achieve our vision of a barrier-free, inclusive and diverse world that values each individual and their voice, people of color must be safe in their neighborhoods and killing people of color because of racism must end.