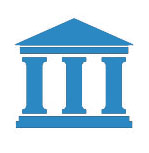 Disability Law Colorado has a long history of educating policy makers about the rights of people with disabilities and older people.
We have also played an instrumental role in getting groundbreaking laws passed in the State of Colorado. 
Position Statements - 2021 Legislative Session
SB 039 Elimination of Subminimum Wage Employment
This bill phases out sub-minimum wage employment in Colorado; creates a buy-in option for the Developmental Disabilities Medicaid waiver program; makes additional changes to the services offered through the waiver program; and continues the Employment First Advisory Partnership. SB 21-039 phases out subminimum wage employment for employers that hold a special certificate from the U.S. Department of Labor authorizing them to pay employees less than minimum wage if their earning capacity is impaired by age, physical or mental disability, or injury.
Employers with such a special certificate must submit data on the individuals currently employed in subminimum wage jobs to the Department of Health Care Policy and Financing (HCPF) by July 1, 2021. By June 30, 2022, these employers must submit a transition plan to HCPF that describes the employer's plans to phase out subminimum wage employment and support their subminimum wage employees in pursuing competitive employment, supported employment, or integrated community activities related to everyone's employment goals. The plan must include measurable benchmarks, be informed by evidence-based practices and effective employment models and be updated annually and resubmitted to HCPF until the employer is no longer paying subminimum wages.
Employers without a special certificate as of June 30, 2021, may not employ individuals for less than the minimum wage after that date. Regardless of special certificate status, employers may not hire any new employees at subminimum wages after June 30, 2021.
SB 075 Supported Decision-Making Agreement
This bill allows an adult with a disability to voluntarily enter into a supported decision-making agreement with a member of the supportive community as an alternative for or supplement to a guardianship. The bill outlines the requirements of the agreement and when and how an agreement may be terminated. The agreement may authorize a member of the supportive community to: provide supported decision making; assist in accessing, collecting, obtaining, and understanding, information relevant to a given life decision (this information must be kept confidential by the member of the supportive community); and assist in communicating the adult's decisions to the appropriate persons.
In addition, a person is not subject to any criminal or civil liability and does not engage in professional misconduct for an act or omission if the act or omission is done in good faith. An agreement cannot be used as evidence of incapacity of an adult with a disability.
2021 Legislative Scorecard
Disability Law Colorado tracked over 60 bills this session that impacted the disabilities community. Subject matters include: housing, health care, criminal justice reform, voting, seniors, & youth. See how your legislators voting on the bills that impact you. CLICK HERE to review our scorecard.
Not sure who your legislator is, CLICK HERE: http://leg.colorado.gov/find-my-legislator
Become an Advocate
If you are interested in supporting our advocacy or legislative analysis work, there are many different ways that you can get involved:
Become a Partner. We work in collaboration with a broad range of partners to make change in Colorado. If your organization or law firm is committed to defending or advancing the rights of people with disabilities, we invite you to partner with us.
Testimonies. Families and individuals who can testify before policy makers about their experiences are some of the most powerful partners in bringing about legislative changes. If you have a story to tell, please contact us.
Citizen Activists. We welcome volunteers who are willing to advocate on behalf of people with disabilities. If you're interested in volunteering your time, please contact us.
Join Our Mailing List. We keep our supporters informed of important upcoming legislation and try to make it easy for you to reach out and contact your elected officials in support of important decisions or bills. Sign up to get updates.